ABOUT
Our Company History
Henry, a lifelong motorcycle enthusiast, had his first experience on a Honda Goldwing in 2014 when he purchased a 2005 GL1800. Spending several months riding around Southern California and putting on about 500 mile he felt that the engine was overpowering the gear ratio. Excessive power and awkward gearing made long distance riding tiresome and draining. He noticed high RPM's at cruising highway speeds and excessive power in lower speeds when riding around parking lots and gas stations.
The strange combination of power and gearing downgraded the experience of riding a Goldwing.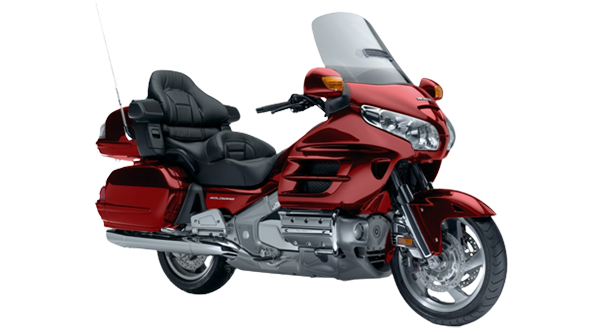 With this in mind Henry used his professional experience from the powertrain and differential gear manufacturing industry to solve this problem. He recognized that the gearing was too low causing
RPM"s to be in the 3000's when cruising at 70 mph. If cruising in the mid 2000 RPM range could
be accomplished it could significantly improve the ride and also reduce gas usage and
motor wear.
Quickly turning to online forum discussions regarding the same concerns from other enthusiasts
Henry connected with others to find what the best gear ratio match would be. With the help of
Honda Goldwing enthusiast Henry sampled and tested numerous designs and modifications.
After 4 years of developments and testing he achieved a perfect match and accomplished
dropping the RPM to 2600 cruising at 70 MPH.
With the success of accomplishing the same results with his group testing all throughout the United States, he built a limited stock of upgraded Final Drive Gear boxes available for any Honda Goldwing GL1800 enthusiast.
Benefits of Henry's Final Drive Gear
Reduced fatigue during long-distance trips.
Less gear shifting in traffic.
No unnecessary engine wear and tear
Improved gas mileage
Order your Henry's Final Drive Gear today!

Free Shipping
Free shipping within the US 48 states excluding Hawaii and Alaska.

Product Warranty
12 Months/12,000 miles.
Whichever comes first.

Product Liability
We carry 2 Million Dollars product Liability Insurance.